WCCC Blog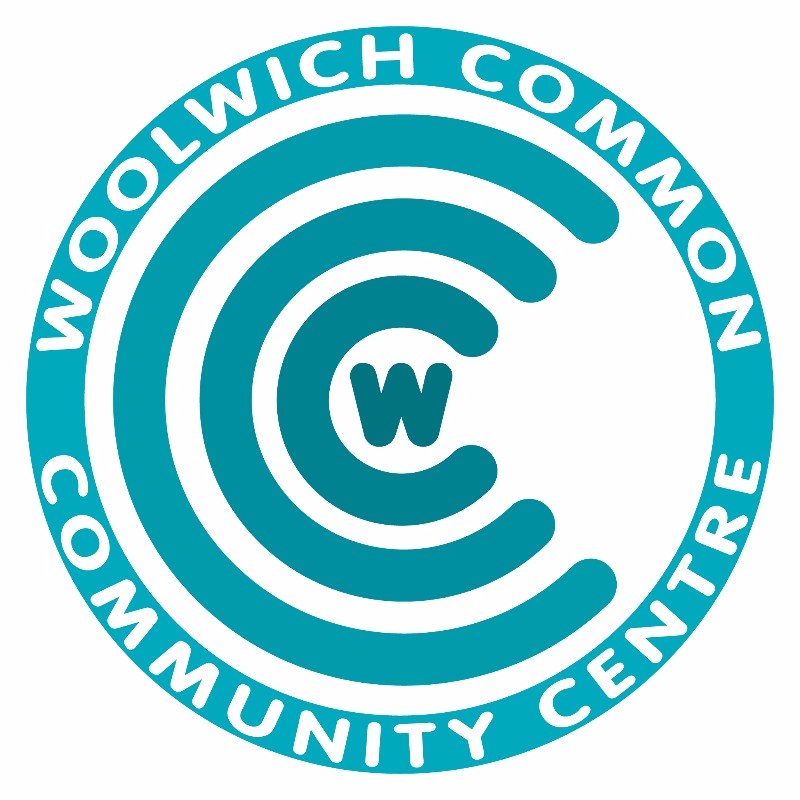 WCCC Homeless Event - 10th December
We would like to thank everyone that volunteered and donated towards the WCCC Christmas Homeless Event. This year we have the best turn out today. We served Christmas dinner from 2 pm till 7 pm. Our upper hall was jam-packed with clothes, shoes and toiletries. Everyone that attended got a satchel of essential items.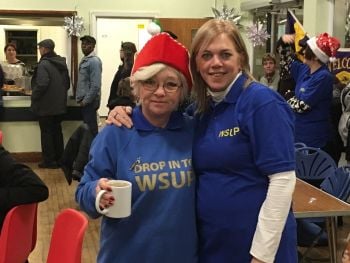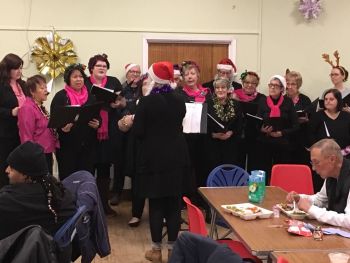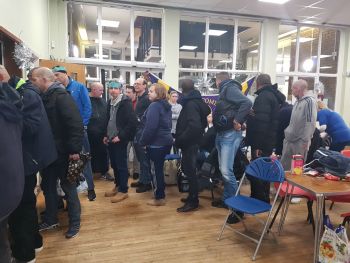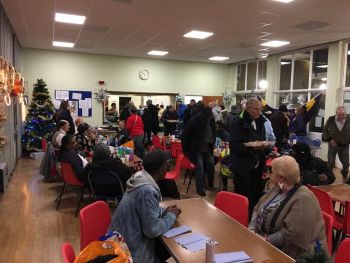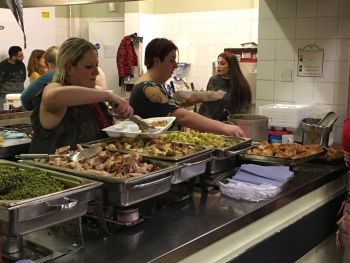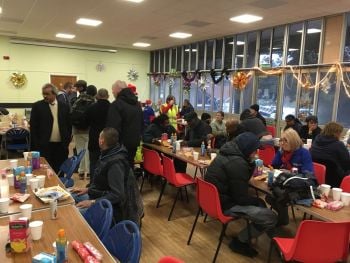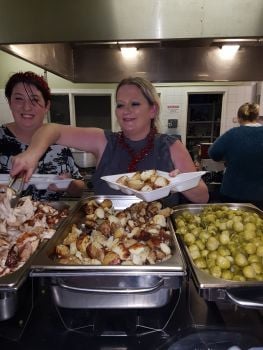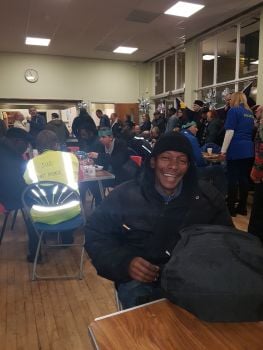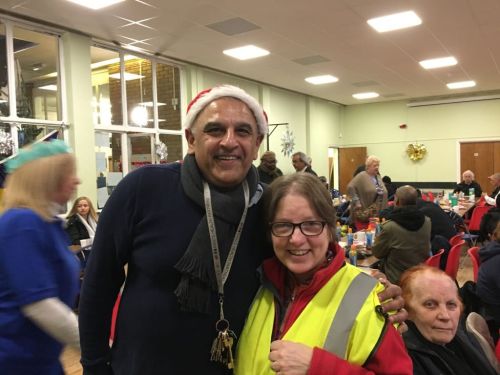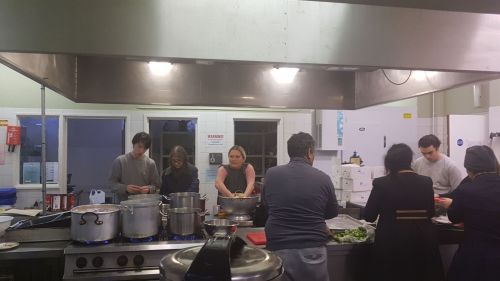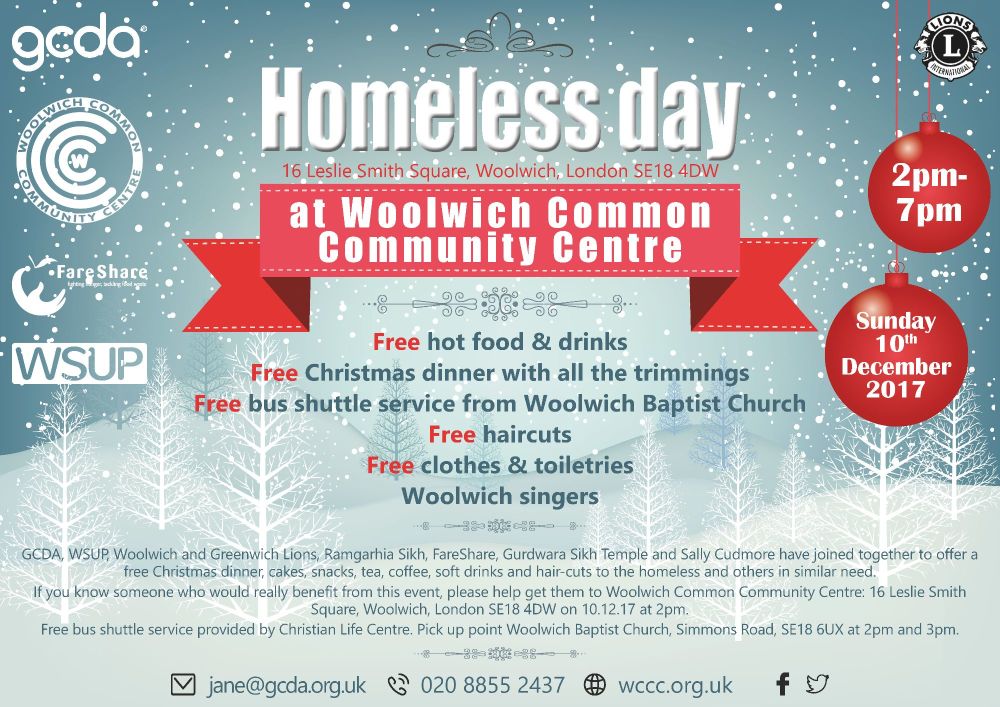 Halloween at WCCC
What a frightful day we had at WCCC. We had ghouls, ghosts and goblins, witches and wizards, Zombies and Jane the centre manager (she was genuinely frightful). We had an amazing face painter and food for everyone to try and also buy.
If you managed to get over the shock of Halloween and can brave coming next year let us know. You might even want to be part of the torture. If you wish to volunteer please email Jane@gcda.org.uk
Deputy Mayor Matthew Ryder visits WCCC
On the 24th August 2017 we had the pleasure of showing Deputy Mayor Matthew Ryder round the Woolwich Common Community Centre. We introduced Matthew to some of the local groups that use Woolwich Common Community Centre, inc the Vietnamese woman's association, Greenwich MENCAP, some of the Nepalese gardeners and the local Mabel Polly residence. We received a beautiful letter from Matthew Ryder he said "It was wonderful to see the exceptional work Woolwich Common Community centre is doing to help promote sustainable communities. It was a really excellent visit and one of the most memorable."
In Other News
The centre has had a seating area built for the local residents to sit and relax when playing penny up the wall or just on a hot summers day! Soon you'll see a bloom of lovely flowers accompany-ing the bench as well.
How does your garden grow?
Every Thursday we've local residents from our Nepalese community who come in and maintain our community garden. Along with the help of Kevin & Liz they grow they're own organic vegetables. If you want to learn to grow you're own fruit & veg stop by and get involved.
Ping Pong!
Currently on Friday afternoons the cen-tre is open to local youth to come and play table tennis at their leisure! Be warned though, if challenged the staff on duty are a dab hand!

Rob's Lunch Club!
Every Friday we've got our wonderful Rob who puts on a scrumptious 3 course meal for only £5 all for the local community & users who'd like to come on down for some good hot food and a friendly chat!

Volunteer Update!
We've gained a new volunteer who will be helping out in the coffee bar with all our hot drinks that are on sale at the centre. Here's a bit of info for you to get to know her; "Hi my name's Hannah I am 18 yrs old, I study Health & Social Care. I've been using the community centre for the last 17yrs...yes I am a graduate of Nightingale Pre School!! I have recently been volunteering at Woolwich Common Community Centre making teas & coffee as well as helping out with the odd bits & pieces. I enjoy working with the other members of staff very much , everyone is very friendly & welcoming. I am here most Wednesdays & Fridays...and sometimes in between, before volunteering I hadn't used the centre in years and didn't find it a place that was too open to the public. However since volunteering with Jane at the centre, I've noticed it to be a warm welcoming and friendly place and I really enjoy being able to pop in and hang out for a cuppa or chat. All the staff make an effort to welcome me and get me involved with what's going on. I'd definitely encourage anyone to come in and see what developments and exciting new projects Jane & GCDA are trying to put on."
Summer BBQ! 26.06.15
Hello everyone we just wanted to say a massive thank you for those of you who came down to celebrate at our Summer BBQ! We were absolutely packed out with lots of lovely families and new friends, enjoying a delicious BBQ from our buddies at Made in Greenwich.
We had face painting, a bouncy castle, a bar, tasty BBQ treats, fab music and everyone had a wonderful time!
We think we have a fantastic community here in SE18 and we want to thank all of you lovely people for being a part of it!
Looking forward to seeing you at the next one!
What a week! 28.04.15
Just a quick note to say thank you to our friends old and new for a fabulous week at WCCC!
Amongst other great activities we had:
+ World Book Night; where participants were invited to come along for a free coffee and a cake AND a free book! We had so much fun chit chatting about our favourite books and authors.
+ Big Lunch Extra; in association with the Eden Project in Cornwall! They put on a wonderful day for us packed with activities from yoga to graffiti art. We had people from all over the south east of England in attendance and the feedback has been wonderful!